Mission-Driven Organization
We are a mission-driven organization. Our people are inspired and guided by our mission, which is:
​
To nourish human connection by inspiring joy
for every chef — one cooking innovation at a time.
(If you cook, you are a chef.)
​
This mission is evident in:
• Our products, which are more innovative and inspire more joy . . .
• Our marketing activities, which target a wider range of consumers both geographically and socioeconomically and, again, inspire more joy . . .
​
. . . than at any point in our company's history. That's no accident — our people actively use our mission as a "filter" to guide our priorities and decision-making in product, marketing, and overall company strategy.
As a company, our core values of Excellence, Accountability, Innovation, Collaboration, Continual Improvement, and Customer Satisfaction aren't just something on the wall — they are lived out and demonstrated through the daily actions and behaviors of our people.
​
Our people take pride in our organization due to our strong sense of mission and values, which increases our individual and collective levels of engagement and commitment.
Great People in Key Roles
Business-critical roles are occupied by highly capable individuals who lead by example and embody all of our core values — and we proactively identify the knowledge, skills, and experience required to be successful in those roles.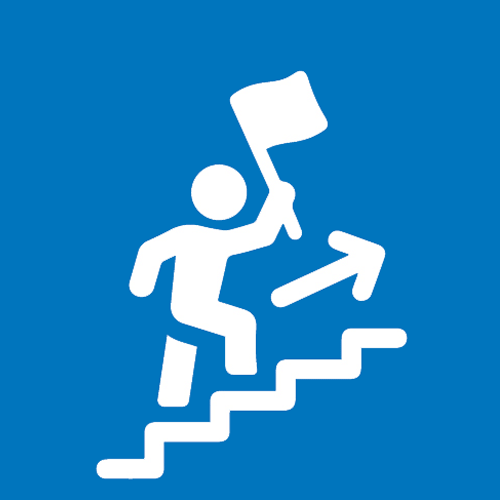 When/if those individuals move on to greener pastures either within or outside of the organization, we fill those roles from the pipeline of skilled, prepared future leaders that we have groomed from within the organization. This is something that we actively measure and try to improve.
We view our talent pool from a global perspective. With our global database of high performers with growth potential, we are able to tap into the global talent pool when local needs arise. We are constantly looking for ways to upgrade our talent pool, whether internally or externally, so that we can tackle all of the new opportunities and challenges that we have identified.
Our leaders foster an atmosphere that inspires and motivates our people to perform at their best. They maintain an entrepreneurial spirit that inspires our employees to think quickly and creatively to overcome challenges.
​
Innovation — not just in our products, but also in our processes — is rewarded and recognized, and people feel "safe" to try new things. At the same time, failures are seen as opportunities to learn — it is, after all, all about Continual Improvement.
The organization places a priority on employee experience, because inspiring joy isn't just something that we try to do for consumers — it's also something that we actively try to build into our company culture.
​
For new employees, this starts from our onboarding process, which sets a positive tone for their journey with us and provides them with a firm foundation to successfully contribute to our vision and mission.
​
Our workplaces are full of happiness and conviviality — helped in no small part by our shared love of food and cooking, but also by the fact that our leaders are caring, empathetic, and good listeners.
​
One thing we don't forget to do while achieving our goals is to have fun. Our leaders have a contagious enthusiasm that comes through in their actions and words, creating a positive atmosphere that makes work rewarding and enjoyable.
Our people feel empowered to step up to new challenges — which means that, as an organization, we give them both the opportunities and the freedom to do so. Despite the competitive job market, our people want to stay with us, because they feel that there is a path for them to grow and develop at Meyer. More importantly, they find their work meaningful and see the bigger picture of how their work contributes to the company's vision, mission, and goals.
We care about our employees' physical, mental, and emotional well-being. To that end, we pride ourselves on our workplace safety standards and resolve any issues quickly and comprehensively. Additionally, we provide increasingly flexible working arrangements and seek to accommodate individual employees on their personal circumstances while maintaining a high level of teamwork and results. The overriding principle is compassion and trust — after all, our employees are our internal customers, and Customer Satisfaction is one of our core values.
Flexible Workforce Management
We manage our global workforce effectively and have considered and managed the tax and legal implications of the people challenges raised by remote work and global resourcing. Our people policies have been renewed and simplified to support agile and flexible working. Where appropriate, we upskill and redeploy individuals and teams to adapt to the shifting needs in our company and the world at large.
​
Our employees have a healthy balance of in-person collaboration and remote work, and collaborating across borders is a normal way of life for us. As a company, we have invested in home‐based working technologies and connectivity. Despite the rise of remote work and virtual collaboration, however, individuals within our organization feel connected, engaged, and motivated to work effectively.
Environmental Responsibility
We are an environmentally and socially responsible company that seeks to make a positive impact on the environment and society at large.
Externally, we support many charitable foundations and community projects around the world and encourage our employees to support their local communities. We take great care to use the planet's resources respectfully and minimize any potential negative environmental impact. By setting ourselves goals for Continual Improvement in reducing CO2 emissions across our global workplaces, we have achieved an 8% decrease in the last 3 years. And with our EarthPan brand leading the way, more and more of our products are utilizing recycled and recyclable materials, which enables consumers to support their own sustainability goals.
Diversity, Equity, & Inclusion
Internally, we are committed to diversity, equity, and inclusion and examine potential barriers to such, designing solutions to overcome those obstacles.
As we are in the business of "inspiring joy for every chef," we actively take steps to ensure that the makeup of our employees reflects the complexity and diversity of our consumer base. This allows us to not only do our part in driving social change, but also put ourselves in a better position to empathize with the needs of our users.
​
We are proud to have eradicated any gender and racial/ethnic pay gaps, and that we provide fair treatment, access, opportunity, and advancement for all people. Diverse executive teams are the norm, not the exception.
​
Last but not least, we foster a culture of inclusion, where employees feel that they belong and are respected, and that their perspectives are valued.